The Blow — The Rider, an exhibition of two photographic series produced by Norwegian artist Anja Niemi in 2019 and 2021, respectively, explores the concept of domination both formally and narratively.
On view at Galerie XII through November 25, Niemi's black-and-white images, printed in varying scales and hung at irregular intervals throughout the gallery, center on moments of physical conflict and defeat. The Rider explores the relationship between horse and rider, culminating in a critical impasse as the rider falls from her horse; in The Blow, a woman drives to a house in the desert, engages in a boxing match, and lies, beaten, in a boxing ring.
Equestrianism is a sport premised on physical discipline that cultivates a frictionless bond between horse and rider. But Niemi repeatedly depicts her rider – wearing the boots, hat, and blazer that signify the sport – removed from her horse. Many of the photographs in The Rider contain frames within frames, in which a background photograph of the horse or the rider is overlaid by a framed picture of the other. In The Show Jumper and the Horseless Rider (2021), the rider stands in a field on the right side of the frame, while on the left, Niemi inserts an image of the horse. They face each other but cannot see each other – we can only imagine the interaction through its suggestion. In The Landing (2021), the rider lies on the ground, presumably having fallen from her horse. Niemi brings a narrative conclusion to what she formally teases elsewhere: the rider's ultimate failure to master and connect with the horse.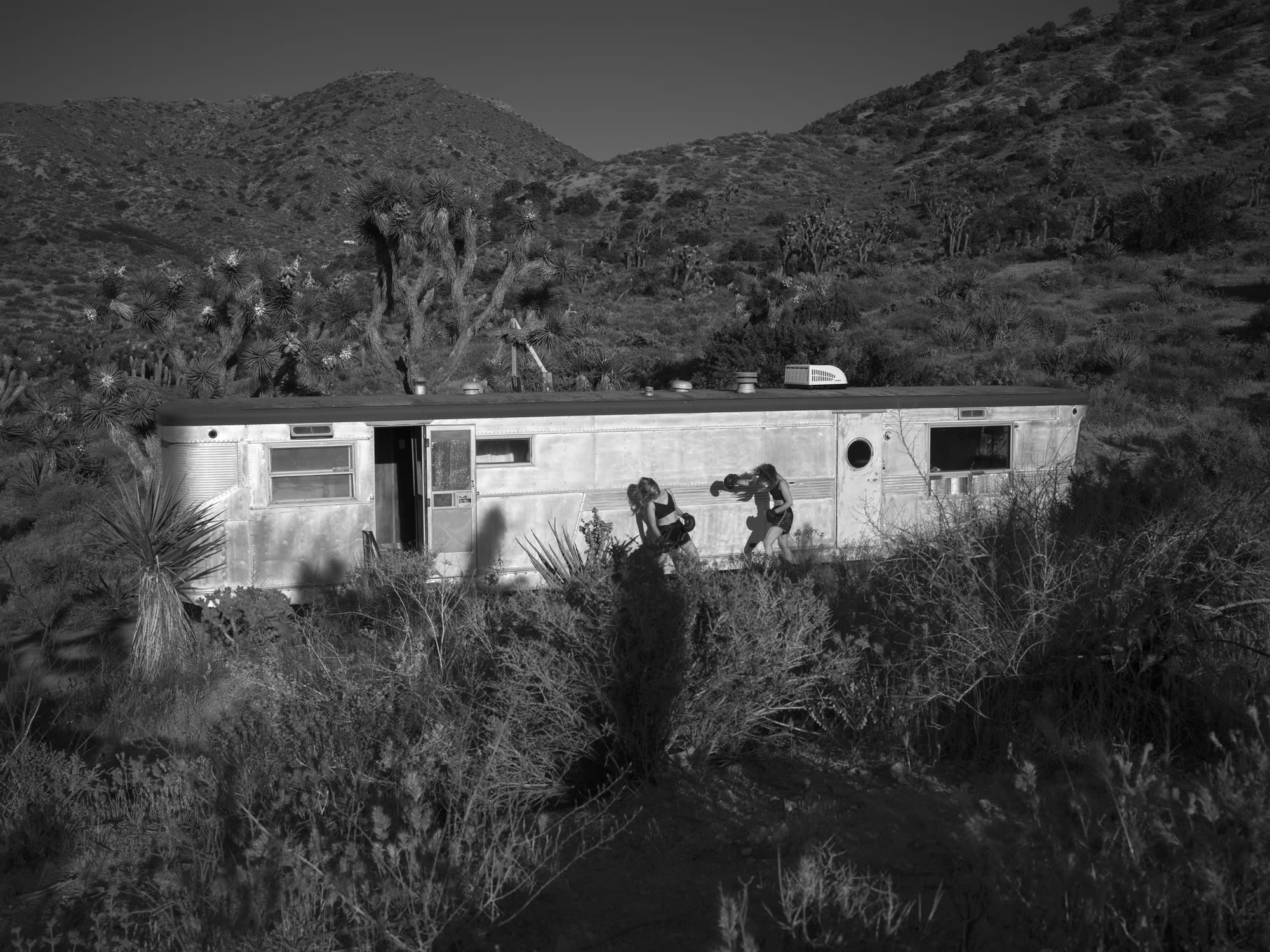 Like Cindy Sherman, Niemi is both photographer and subject in her highly staged images. But while Sherman's face becomes a screen upon which feminine archetypes are projected, Niemi turns her face away from the camera, focusing on her body and its gestures. In Fight series No.23-21 (2019), for instance, a grid of nine images capture Niemi as she attempts, and fails, to climb a tall gate. Staged theatrically, the images recall Eadweard Muybridge's distillations of animal movements into a series of sequential positions. The work shows the subject doubly trapped – between the photographic frame and the frame of the gate.
Failure, in these series, becomes an object of curiosity to be observed and even honored. Involuntary Disembarkation (2021) depicts a sculptural assemblage consisting of a boot in a stirrup and a floating belt, staged vertically on a plinth. Belts and boots are common icons of authority in an equestrian's uniform, but in Involuntary Disembarkation, they refer to the breakdown of authority – the moment the rider falls from the horse. Instead of exalting mastery and dominance, Niemi venerates the challenging moments they slip away.